Second Round of Government Stimulus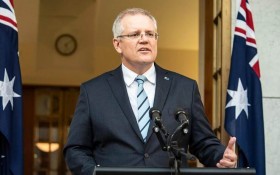 While the full economic effects from the virus remain uncertain, the outlook has deteriorated since the Governments' initial Economic Response announced on the 12th March 2020.
The spread of the virus worldwide has broadened, and is expected to be more prolonged. Governments, both international and domestic, have announced stricter mitigation measures to slow the spread of the virus, which are having significant economic impacts.
On Sunday 22nd march, the government announced a second set of economic responses which, combined with the previous actions, total $189 billion across the forward estimates, representing 9.7% of annual GDP. The key elements of the latest stimulus are as follows:
Supporting Individuals & Households
Support for Businesses
If you would like help on how the Government stimulus package applies to you please contact us..