How To Use Transition to Retirement Income Stream to Reduce Your Tax and Boost Your Super
The idea of superannuation is to accumulate as much money as you can during your working life. Then when you retire receive your money back, plus earnings as either a lump sum or pension or a combination of both. You have a number of different options when it comes to taking your money out of super, but in order to get your money out, you must meet a condition of release. Then you can determine if you want to take out a lump sum or a pension, or a combination of both.
Conditions of release include: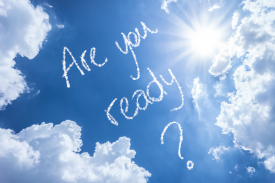 Reaching your preservation age (see table below)
Reaching age 65
Financial hardship
Disablement
Funds less than $200
Leaving Australia for good
Death
If you don't want to completely retire, but would like to reduce your working hours you can take advantage of what is knows as "Transition to Retirement Income Stream" (TRIS). This means that providing you have reached your preservation age (see below) you can elect to keep working full time or part time and take money out of your super to suplement your imcome. This is popular for those who want to scale down their working hours rather than retiring.
Date of Birth Preservation Age
Before 1 July 1960 55
1 July1960 - 30 June 1961 56
1 July 1961 - 30 June 1962 57
1 July 1962 - 30 June 1963 58
1 July 1963 - 30 June 1964 59
1 July 1964 - 30 June 1965 60

When you are receiving a TRIS , you can still work and claim a tax deduction for concessioanl contributions into super as per the maximum limit for 2016/17 of $30,000 p.a. for those under 49 years of age and $35,000 for those 49 years and over.
If you decide to implement a TRIS you must withdraw a minimum amount of 4% p.a. (based on age) from your superfund account balance and a maximum of 10%.

If you are under 60 any amount you withdraw will be subject to tax at your marginal rate of tax but you will also be entitled to receive a tax rebate of 15%. After the age of 60, the good news is that any amount you withdraw is TAX FREE when paid to you.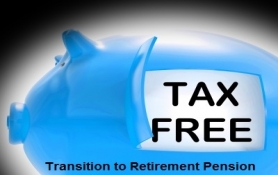 When the new legislative changes come into place from 1/7/2017, income earned within your superfund from a TRIS will be subject to 15% on income and 10% on capital gains for assets held more than 12 months (previously these earnings were tax free). The amount an individual can have in their pension account will also be reduced to $1.6 million. These changes apply retrospectively and could significantly reduce the benefits of a TRIS especially for those under the age of 60. If you are in receipt of a TRIS it is important to review your situation in light of the recent legislative changes. For more details on the changes to super from the 1/7/2017 please refer to our blog - "How the New Super Changes will effect You and What You Need To Do Now... Before it's Too Late!"
This information is general in nature and does not take into account your personal situation. You should consider whether the information is appropriate to your needs, and where appropriate, seek professional advice.